Trusted Law Firm
Meet Mr. Robinson
Michael K. Robinson - has over 40 years of experience as an accomplished attorney, litigator, and legal advisor. He began his legal career as Deputy District Attorney in Riverside County, California and later joined the Humboldt County District Attorney's Office as a senior trial prosecutor. He was later promoted to be Chief Assistant District Attorney where in addition to prosecuting the most serious crimes of homicide, sexual assault, child abuse and domestic violence, he managed, supervised and trained the staff of that office.
After almost two decades of prosecuting criminal cases, Michael became a partner in one of Humboldt County's oldest law firms. There he expanded his skills to top notch criminal defense, both felonies and misdemeanors, along with complex family law and general civil law matters, often with criminal law over tones.
In addition to being a highly rated and well regarded advocate for his client's interests, Michael is known for his balanced, cost effective, reasonable approach to getting you through your crisis, and solving problems efficiently and effectively. He understands the "system" and cares about the impact of outcomes on you and in your life.


Mr. Robinson is also a state certified Police Academy Instructor who has taught at the College of the Redwoods Police Academy since 1989. He instructs in the areas of Crimes Against Persons, Sex Crimes, Crimes Against Children, Courtroom Evidence, and Effective Courtroom Testimony.
In addition to being an accomplished attorney and educator, Mr. Robinson has been an active contributor and participant in community activities, involved in politics, child, elder, and animal welfare. He is a founding board member of Court Appointed Special Advocates of Humboldt County and has been a volunteer family law attorney provider to Legal Services of Northern California.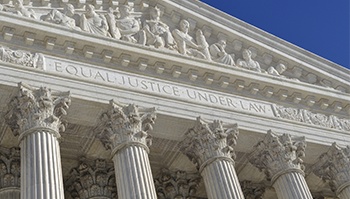 Michael K. Robinson is licensed to practice in Federal Court and all of the State Courts of California. He is supported in his efforts by a competent staff of legal assistants and licensed investigators.
Schedule a Legal Consultation
Are you currently facing a criminal charge? Allow us to assist you. Call today at
707-443-2781 to schedule a legal consultation with us. We are confident that we can help you prepare for your day in court.