Trusted Law Firm
Fighting Your Legal Battles
Dealing with the legal system can be intimidating. For assistance with criminal cases, family law, corporate law, or probate law, contact the law firm of SCOTT & ROBINSON Attorneys at Law. Our law office is located in Eureka, CA. Our lawyers are prepared to defend your rights and fight your legal battles right alongside you.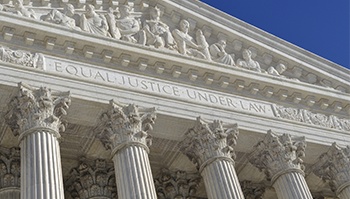 Meet Our Lawyers
Jeremiah R. Scott, Jr. - Jeremiah R. Scott Jr. joined the law firm in 1964 and provides legal services related to civil matters including, but not limited to, complex real property issues, probates and estates, and family law and corporations. He is a seasoned litigator and counselor at law. He is also a former attorney for various governmental entities including the Humboldt Bay Harbor District. In addition, Mr. Scott is a past President of the Humboldt County Historical Society, his local School Board, and also maintains active involvement in several other community civic organizations.
Michael K. Robinson - Michael K. Robinson began his legal career as a Deputy District Attorney in Riverside County, California. He later joined the Humboldt County District Attorney's Office as a senior trial deputy. He has handled several cases of homicide, sexual assault, and child abuse. Mr. Robinson subsequently served as Chief Assistant District Attorney for the County of Humboldt where he managed, supervised, and trained the staff. In 1994, he joined the Scott law firm and provided legal services related to criminal defense of those charged with felonies or misdemeanors, family law, and general civil matters. Mr. Robinson is a state certified Police Academy instructor who has taught at the College of the Redwoods Police Academy since 1989. Mr. Robinson instructs in the areas of Crimes Against Persons, Sex Crimes, Crimes Against Children, Evidence, and Effective Courtroom Testimony.
Both attorneys are licensed to practice in Federal Court and all of the State Courts of California. They are supported in their efforts by a competent staff of legal assistants and licensed investigators.
Schedule a Legal Consultation
Are you currently facing a criminal charge or contemplating filing one? Allow us to assist you. Call us today at 707-443-2781 to schedule a legal consultation with us. We are confident that we can help you prepare for your day in court.